About Smart Dog Mining
Who is Smart Dog Mining
I am Mike Albrecht, P.E. (Az), the principal behind Smart Dog MiningTM a professional mining engineer with many years experience.
SERVICES INCLUDE
:
Studies - Scoping, Pre-feasibility, Feasibility

<![if !supportLists]> o <![endif]> Process Flowsheet Development

<![if !supportLists]> o <![endif]> Preliminary Capital and Operating Cost Estimates

<![if !supportLists]> o <![endif]> Feed and Product Characterization

<![if !supportLists]> o <![endif]> Technical Auditing and Due Diligence

Project/EPCM Support

Operations Support

Process Analysis and Optimization

Plant Auditing and Optimization

Solving Plant Recovery/Quality Problems

Equipment Design and Development

Simulation & Modeling
EXPERTISE
PROFESSIONAL
Registered Professional Engineer (Mining) Arizona, No. 34624t

Licensed Engineering Contractor State of California, No. 454984

Member Society of Mining, Metallurgy, and Exploration

US Patent No. 5,616,245 High Gravity Separator - process technology for fine particle gravity separation
SOME HIGHLIGHTED PROJECTS
For information of a more academic nature see my personal site!
For information on winemaking see Smart Dog Winery!
Our Smart Dog
Our logo is based on Prince a rough coat McNab Border Collie. Prince was a very smart dog and was very good a finding his treasures. Our current smart dog is Red, a reddish brown Border Collie, also very good at finding treasurers.
If you have any questions or looking for help on a mining project: E-mail: info@smartdogmining.com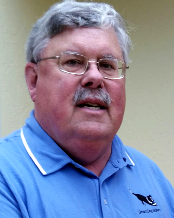 <![if !supportLists]> o <![endif]>40+ years' experience in the mining industry with strong mineral processing experience in Precious metals, copper, industrial minerals, coal, and phosphate
<![if !supportLists]> o <![endif]> Operational experience in precious metals, coal, and phosphate plus in petrochemicals.
<![if !supportLists]> o <![endif]> Extensive experience studies and feasibility in the US and international (United States, Canada, Mexico, Ecuador, Columbia, Venezuela, Chile, China, India, Indonesia, and Greece).