Sizing Equipment using Simulation
Like Goldilocks when sizing equipment we go through:

This equipment is too big.

This equipment is too small.

This equipment is just right!

Goldilocks was always looking for things that were "just right", miners are the same, especially in sizing the equipment for the mine.

A large part of any mining operation is the material handling system and in particular the raw ore handling. This would include the truck dump, primary crusher, conveyors and raw ore stockpile as a minimum. And yes they can get even more extensive. In building a new operations or expanding an existing one, the proper selection of the material handling system can make a big difference in how well everything operates. As with Goldilocks, getting it "just right", is important.

Under-sizing surge bins, crushers, conveyors and stockpiles can lead to delays and lost production. Oversized systems are expensive, both in capital and later in operating and maintenance costs. Sizing these systems has in the past been done by using engineering judgment and experience factors. The conventional approach to sizing equipment for a material handling system has used design material balance and rules of thumb to provide a system capable of handling fluctuations.

Engineering judgment and experience are very important, and many systems have been successfully sized this way. But there is always that nagging doubt in the back of the mind until actually material is run through, "is it sized properly?"

With the increased availability of simulation modeling software, it is now possible to model a system and provide a better understanding of the system capacity and bottlenecks. Simulation programs allow you to model the system and find the oversized and undersized areas before you build.

The manufacturing industry has been a major user of simulation to reduce in process storage and surge capacity, with the goal of increasing throughput without increasing facility size. It has been used extensively to size assembly lines, distribution systems, and similar. This same work has direct application in mining particularly in equipment sizing and system capability analysis. Simulation systems can create relatively detailed models of the material handling system.

For similar reasons this topic has been looked at by several mining operations. At the Pedro De Valdivia Mine it was to deter-mine the impact on capacity of changes in truck and loader size. Other uses were to evaluate the capacity and life of a mine under varying conditions and to evaluate the impact of changing system details (size and capacity) on the total mine life and throughput. But this has not been an extensive use.

For an example of how this can be done I am using a paper I presented several years ago, it was about a study for an open pit copper operation in the Southwest United States. The full paper is available at:

(paper).

The production rate for the system was 21.5 ktons per day. The operation was to include a primary crusher, overland conveyor, coarse ore stockpile and reclaim system that then fed a two stage grinding flotation plant. I was only looking at the coarse ore system (Figure 1).

Fig 1 Ore Handling
While there are many simulation packages out there, for this I used a discrete event method based on event graphs (for some more information see: http://www.albrechts.com/mike/DES/default.html). This type of simulation is a fairly easy to use task oriented system that is suited for projects that have specific tasks or events that occur such as truck dumping, feeding a crusher, feeding a conveyor belt, or loading a stockpile.
The model for the system (Figure 2) is based upon eight (8) events that are scheduled to oc-cur at various times.
Fig 2 Event Graph Model
Starting with the initial values in table below the model was run three times, each for a simulated 30 day period. The final results indicated that some sizes were larger then needed.
Initial

Final

Ore to process facilities

dry tons/day

kt/d

21.5

21.5

dry tons/year

Mt/y

7.85

7.85

Haulage

end dump truck

tonnes

136

136

trucks/hr

Maximum

10

10

Average

6.6

6.6

Minimum

3.6

3.6

Primary crushing

Type of crusher

gyratory

gyratory

dump pocket size

tonnes (live)

275

200

maximum feed size

mm

1065

1065

product size (p90)

mm

203

203

required capacity

t/hr

1600

1050

storage above belt

tonnes (live)

275

180

Crushed ore stockpile

conveyor capacity

t/hr

1600

1200

stockpile capacity

kt (live)

28

28

kt (total)

80

80
Required capacities of the dump hopper and surge bin can be reduced from 275 tonnes to 175 tonnes each. The crusher capacity can be reduced from 1600 tonnes/hr to 1050 tonne/hr. The stockpile conveyor can be re-duced from 1600 tonne/hr to 1200 tonne/hr. Reducing the size of the hoppers, and reducing the capacities of the crusher and conveyor did not increase the truck wait time, or significantly alter the amount of material in storage. All of this without impacting the average throughput.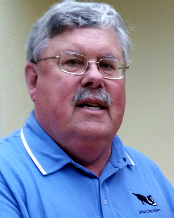 o 40+ years' experience in the mining industry with strong mineral processing experience in precious metals, copper, industrial minerals, coal, and phosphate
o Operational experience in precious metals, coal, and phosphate plus in petrochemicals.
o Extensive experience performing studies and determining feasibility in the US and international (United States, Canada, Mexico, Ecuador, Columbia, Venezuela, Chile, China, India, Indonesia, and Greece).
o E-mail: info@smartdogmining.com