WELCOME!
What is Smart Dog Mining
To learn more click here: About Smart Dog Mining

In addition on this site you will find information I have gathered over my career, and furnish for your use.
Other things you will find
In the Topics section, I will be placing some general discussions on mining and mineral processing.
And a new topic: Introduction to Mineral Processing.
In the Notebook section, I have placed some basic introductory discussions of mining and mineral processing.
In the Software section I have some spreadsheets to help with mineral processing applications that go along with some of the write-ups.
I hope they are of some help. If you have any questions or looking for help on a mining project: E-mail: info@smartdogmining.com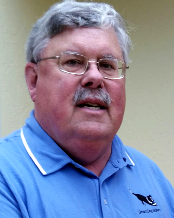 <![if !supportLists]> o <![endif]>40+ years' experience in the mining industry with strong mineral processing experience in Precious metals, copper, industrial minerals, coal, and phosphate
<![if !supportLists]> o <![endif]> Operational experience in precious metals, coal, and phosphate plus in petrochemicals.
<![if !supportLists]> o <![endif]> Extensive experience studies and feasibility in the US and international (United States, Canada, Mexico, Ecuador, Columbia, Venezuela, Chile, China, India, Indonesia, and Greece).