WELCOME
This site is dedicated to sharing the practical information I have gathered in over 40 years of experience.
What you will find
In the Topics section, I will be placing some general discussions on mining and mineral processing. Current Topic is on Moon and Space Minig!
In the Notebook section, I have placed some basic introductory discussions of mining and mineral processing.
In the Software section I have some spreadsheets to help with mineral processing applications that go along with some of the write-ups.
I hope thay are of some help.
What's New!
A post: Some thoughts on Big Data (Topics)
Sizing Vibrating Screens (Notebook)
Introduction to Desliming and D&R Screens (Notebook)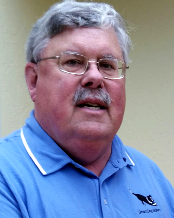 For information of a more academic nature see my personal site!
For information on winemaking see Smart Dog Winery!
If you cannot find what you are looking for, please ask us at info@smartdogmining.com !